What is ambulance cover?
Ambulance cover takes care of certain expenses incurred when being treated by paramedics and transported in ambulances. Emergency transportation and ambulance services are essential for urgent medical care but you might be surprised to learn they aren't covered by Medicare. Instead, ambulance cover differs across the states and territories, so we've broken it down in this guide.
Note: Ambulance services for the Department of Veterans' Affairs (DVA) cardholders are covered in every state and territory.1
Ambulance cover for pensioners and concession cardholders
Depending on your state of residence, most ambulance transport services and treatments are covered for pensioners and concession cardholders across the country.
Information and provisions regarding pensioners and concession cardholders ambulance cover are listed by states and territories below:
Please note: The information provided may only apply in your state of residence (unless you're a QLD resident).
What to expect if you don't have ambulance cover
If you don't have ambulance cover, these are some of the potential costs residents could pay for transport in the event of an emergency:
State/Territory
Call out fee ($)
Per kilometre charges ($)
ACT11
$1,000
$14 (travel outside of ACT)
NSW2
$407
$3.67
NT12
$815 (first 10km)
$5.25 (per km greater than 10km)
QLD
Free
N/A
SA6
$1,064
$6.10
TAS
Free
N/A
VIC3
$1,284 (Metropolitan)

$1,894 (Regional)

N/A
WA13
$1,021 (Perth)
N/A
Note: All fees are current as of October 2021. All fees represented in the table are for emergency road ambulance services (transport and treatment).
What types of ambulance cover are available?
Depending on the state or territory you live in, many health insurers include ambulance cover as part of their policies. Alternatively, you may be able to take this cover out on its own, although you would then miss out on some of the great benefits of health insurance, like dental cover and private hospital rooms (subject to availability).
There are two types of ambulance cover available through registered health funds: emergency and comprehensive. Both cover types vary depending on your policy and provider. Some offer cover for all ambulance transportation (such as helicopters), while others may only provide for road travel.
What's more, some ambulance insurance policies may set further limitations, such as cover in your state of residence only or no cover for call-out fees if you're treated at the scene without being transported to hospital.
Things to look out for in ambulance cover
It's important to be aware of any other limitations or exclusions on your policy. For example, does your cover include all forms of emergency transport or is it only for road services? Does your policy cover 'call out' fees (when the ambulance treats you at the scene but doesn't transport you to hospital)? Some ambulance services won't treat you if they don't think you clinically need it or will only transport you to the nearest medical centre.17 Make sure you read the policy description carefully to understand your entitlements and restrictions.
Family ambulance insurance
Ensuring your family is covered with health insurance is a smart move, as it offers peace of mind and can be financially worthwhile. The last thing that should be on any parent's mind during an emergency is worrying about how they'll pay for ambulance transport and services.
Most health insurance policies include ambulance cover, so it can't be added on or taken off to adjust your premiums. To ensure your family is covered for urgent ambulance services and transport, you can compare various health providers.
Is it worth having ambulance insurance?
Absolutely! Unless you live in certain states or are otherwise exempt, the alternative could be a very steep bill following a traumatic incident. Given the relatively low cost for cover, purchasing ambulance insurance is a great idea.
Please remember to always check with your state/territory ambulance service and your private health fund to ensure you're covered for ambulance services as terms and conditions may change over time.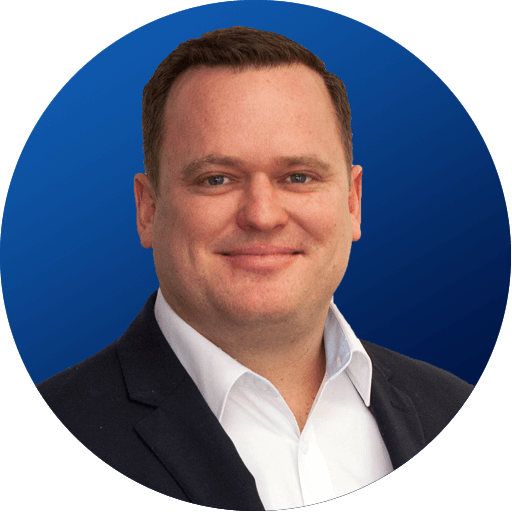 Meet our health insurance expert, Anthony Fleming
As General Manager for Health Insurance and Life Insurance at Compare the Market, Anthony Fleming's goal is to help Australians navigate the private health system, make it work for them and avoid large out-of-pocket medical expenses. He believes ambulance cover is a vital part of your overall cover. For the peace of mind it offers at a time when you're likely to be suffering an emergency, it really shouldn't be overlooked.
Anthony has more than 17 years' experience working in various roles across the health and general insurance industries. He's also a Board Member of the Private Health Insurance Intermediaries Association. You'll often find him in the press and on television helping Australians navigate this sometimes confusing terrain.
Anthony's expert tips for ambulance cover
Instead of purchasing an ambulance subscription, you could potentially save money in the long run by including ambulance cover in your private health insurance policy. Keep in mind that this does depend on what level of coverage you need, as it can vary between health funds. Many policies only cover you in the event of an emergency, while others may cover you more comprehensively (e.g. inter-hospital transport or non-emergency services).
For those seeking the peace of mind of having coverage immediately, you may be glad to know that many health funds provide ambulance cover with minimal waiting periods, sometimes as little as just one day. Prior to signing up, it's essential to check the fund's policy brochure for more details on waiting periods.
The main benefit of having ambulance cover is that it insures you against the potentially high costs of ambulance services. According to the Productivity Commission's Report on Government Services 2021, there were 4.9 million ambulance service responses attending to patients in need across Australia during the 2020 financial year.14 That's a lot of people relying on this crucial service and, in many instances, being exposed to the associated charges and fees.