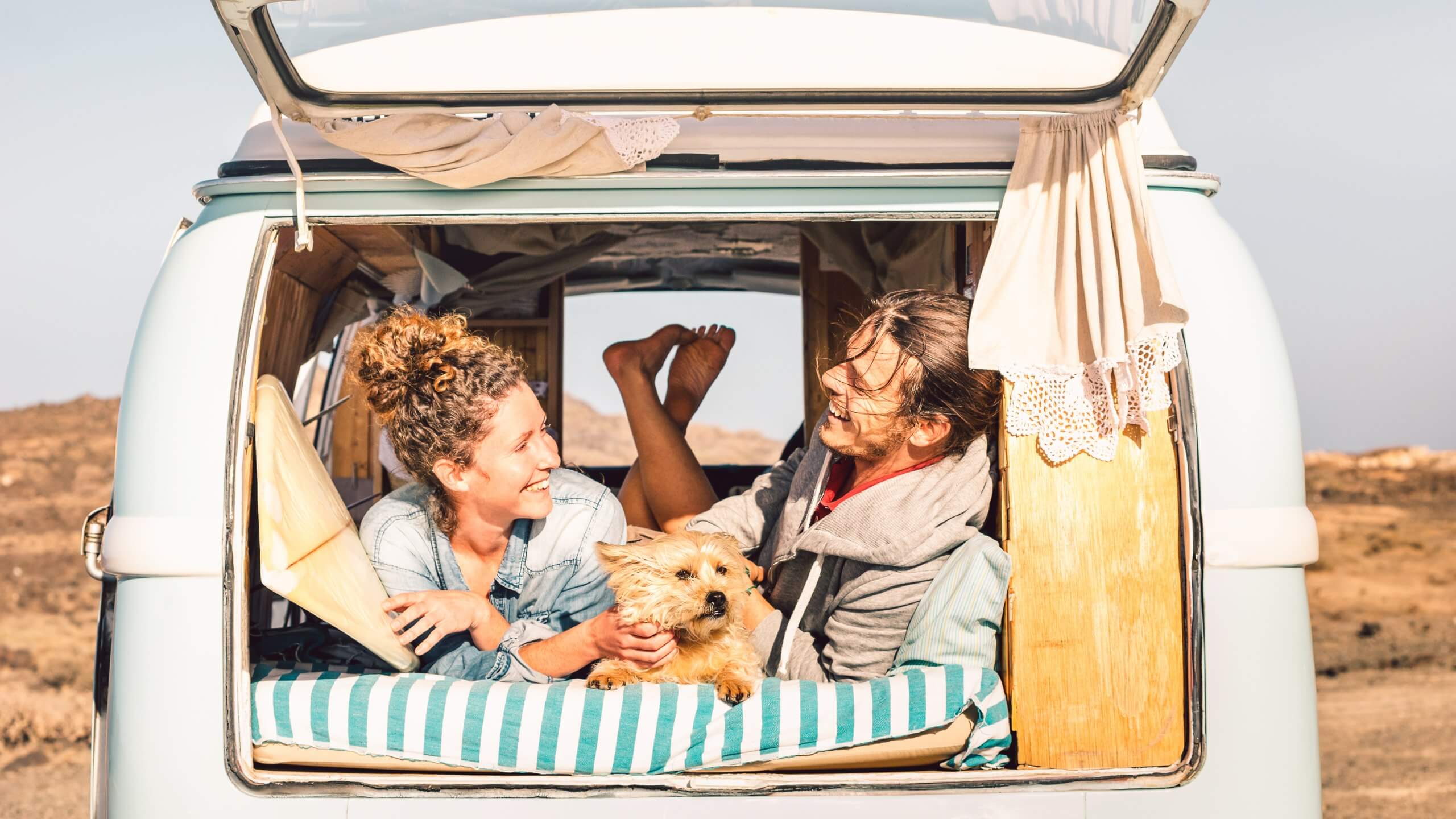 More than a third of Aussies are planning a great Australian road trip this year with the majority planning to spend a week or more travelling the country, according to new research by Compare the Market which has revealed some of the country's top destinations.
In a survey of 1,000 people, 39% said they would be booking a road trip holiday in 2022 with the majority of respondents said they'd be stopping in Sydney.
The Gold Coast, with more than 70kms of coastline to explore, was the next most popular destination followed by Adelaide, thanks to its picturesque wine region and beaches along the South Australia coast.
About a six hours' drive from Sydney, Coffs Harbour was another top destination for holidaymakers seeking a coastal getaway and a photo with the iconic Big Banana.
Top road trip destinations 2022
1
Sydney
2
Gold Coast
3
Adelaide
4
Coffs Harbour
5
Melbourne
6
Byron Bay
6
Sunshine Coast
7
Cairns
7
Brisbane
8
Albany
9
Canberra
Byron Bay and the Sunshine Coast were equally popular options, luring local tourists with the promise of gorgeous beaches and nature walks.
Brisbane and Cairns were also ranked high by travellers chasing the sun.
Despite having some of the strictest border measures, Albany in Western Australia also ranked high on wish lists.
'Queensland', 'New South Wales', and 'Tasmania' listed generally were some of the most common responses.
There was also a strong showing for 'The Great Ocean Road' – the scenic artery that links the Victorian cities of Torquay and Allansford.
Other popular destinations included Port Douglas and Airlie Beach in North Queensland, and Echuca in Victoria, Bathurst and Broken Hill in NSW, and Busselton in Western Australia.
Of those planning a holiday, 37% said they'd be spending 1-3 days on the road, 34% said they'd drive up to a week and 20% planned to holiday for at least a fortnight.
A lucky 7% said they'd travel between three to four weeks, with the final 2% spending over a month on the road.
Compare the Market car insurance expert Stephen Zeller encouraged travellers to review their policy before hitting the road.
"If you're spending more time on the road than usual, it's important to make sure you have adequate cover for the journey," Mr Zeller said.
"Insurance premiums are set based on your annual kilometre estimate. If your travel plans exceed that limit, you'll need to update your insurer to avoid issues in the event of a claim.
"Now we're all back and moving after a year of lockdowns, it's particularly important to make sure these details are up-to-date.
"You might also need to consider cover for roadside assistance, that can help with things like battery problems, tyre repairs and breakdown tows.
"After the year we've had, nobody wants their dream getaway to turn into a nightmare."
ENDS
Data based on PureProfile survey of 1,000 respondents commissioned by Compare the Market in November 2021.
Did you find this article interesting or helpful?