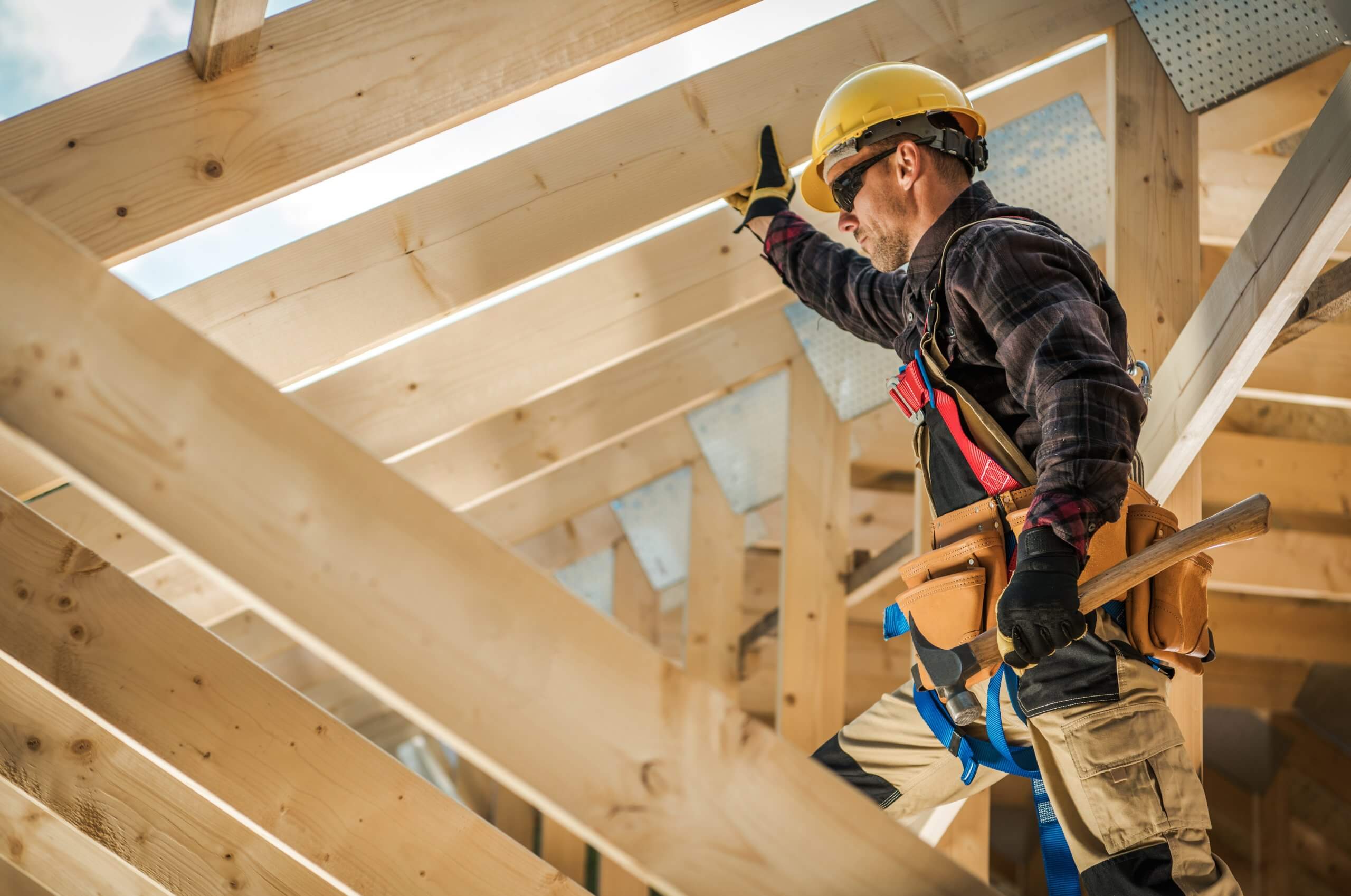 Double trouble caused by increased construction costs and heightened risk of wild weather could see insurance premiums rise for Australians over the next year.
Experts at Compare the Market have warned that a medley of issues could see bills rise, including building material and labour supply shortages caused by increased dwelling approvals and growing demand abroad.
Stephen Zeller, General Insurance expert at Compare the Market, said it was more important than ever to check your bills and make sure you're not over or underinsured.
"A lot has changed over the past year – we're spending less money on travel, and more on home improvements, putting huge pressure on builders who are dealing with supply delays and extra costs for imports," he said.
"Demand for timber, steel and other building supplies has blown through the roof – with building approvals on the rise this year.
"Depending on the size and location of your home, it could cost more to rebuild, with Australian construction costs up 1.4% in the four months to June[1]."
The threat of natural disaster – exacerbated by climate change – is another factor that could have a major impact on costs in future.
Areas prone to fire, flood or cyclonic conditions will be the hardest hit. The Insurance Council of Australia[2] has warned that as temperatures increase, so too will the likelihood of weather events that can damage property.
It says while no region is currently uninsurable, some places could become "difficult to insure" if preventative measures aren't taken.
Crime rates – which can also impact insurance bills – are down in most cities impacted by lockdowns. This trend could instead have a positive impact this year.
To show how costs can vary by hundreds based on a range of different factors, we ran price comparisons in Brisbane, Sydney and Melbourne.
In each case, we looked at two homes in the same street: the first located in the centre, the second location at the end near a busy road. We also looked at how premiums were impacted by the homeowner's claims history.
Premiums for a weatherboard home in Brisbane's West End varied by hundreds even though they were on the same street. Basic packages for the first home started at $1,247 while the cheapest cover for the second home, positioned near the main strip, started at $1,432 – a difference of $185.
In both cases, quotes became dearer if a claim had been made in the past five years. Cheapest basic cover for the first home rose to $1,372 (up $125), while the lowest cost to cover for the second home increased to $1,493 (an extra $61) to account for the higher risk. Notably, excesses for policies varied between insurers with the cheapest priced policies for the second home having a higher home insurance excess ($500 for the first home vs $600-750 for the second home).
Brisbane
House location
Home and Contents cover price range (cheapest to dearest)
West End
No recent claims
Claim made in past 5 years
House in centre
$1,247 – $1,738

$1372 – $2,018

House at end
$1,432 – $1,744

$1,493 – $2,032
Sydney
House location
Home and Contents cover price range (cheapest to dearest)
Ryde
No recent claims
Claim made in past 5 years
House in centre
$1,161 – $1467

$1217 – $1710
House at end
$1,178 – $1440
$1227 – $1737
Melbourne
House location
Home and Contents cover price range (cheapest to dearest)
St Kilda East
No recent claims
Claim made in past 5 years
House in centre
$981 – $1461

$1079 – $1643
House at end
$1152 – $1431

$1206 – $1690
Calculations generated using Compare the Market's Home and Contents tool. Indicative price range based on homes made of weatherboard and colourbond (Brisbane) and double brick and terracotta tiles (Sydney, Melbourne). The homeowners had moved into their primary residence five years ago – neither included a body corporate or security system. The Brisbane home was insured for $300,000 while the properties in Sydney and Melbourne were insured for $350,000, all with contents up to $20,000.  Prices include available discounts but are indicative and subject to change. Please note the cover, excesses. features, benefits, inclusions and exclusions vary between policies.
Mr Zeller said people unhappy with the cost of their premium could try comparing to see if they could find a more competitive rate with a different insurer.
"If your cover is becoming less affordable, it may be worth phoning your insurer to see what other options might be available," he said.
"Many companies have introduced financial hardship programs to support to make sure people struggling in lockdown can still access the cover they need.
"If you're not satisfied with the cost, try shopping around and see if you could find a deal at a better price.  When hunting for a better deal, homeowners need to check and make sure they're covered for the right amount. Should the unthinkable happen and your home is destroyed – you don't want to be cut short."
[1] CoreLogic, Cordell Housing Index Price, August 2021, Accessed 24/08/21 https://www.corelogic.com.au/news/building-demand-drives-14-quarterly-increase-australias-housing-construction-costs
[2] Insurance Council of Australia, Climate change action, accessed 25 August 2021, https://insurancecouncil.com.au/issues-in-focus/climate-change-action/
Did you find this article interesting or helpful?